Dear Dana, Joe, Reed, Marshall and Santa Claus,
Here's my wish list of European fighters that I think deserve a chance to show their skills in the UFC in 2011. With the recent statement by the UFC UK executive that UFC will pump up the number of Euro events for 2011, I'm sure the UFC could use some of these guys.
LHWs:
Marcus "Caveman" Vänttinen (19-2), Finland: 23 year old Finn has made massive improvements to his overall game and physique during the last two years and gone 10-0 in his last ten fights.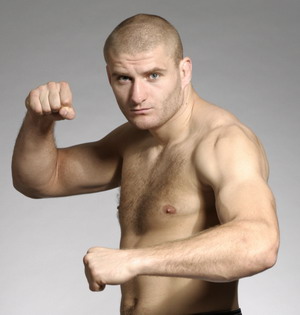 Jan Blachowicz (12-2), Poland: Armed with a great ground game and solid muay thai Blachowicz is also riding a nine fight win streaks against respectable competition. He has competed at LHW, but I think dropping down to 185 would a better fit for him if he gets signed by the UFC.
Mamed Khalidov (20-4-2), Poland: Obvious signing is obvious. Khalidov has also recently fought at LHW, but I think 185 would suit him better against top competition
MWs:
Vyacheslav "Slava" Vasilevski (11-1), Russia: 22 year old Russian has trained judo since age of nine and also competed in combat sambo and boxing before turning to MMA.Next Fedor? Only time will tell.
Papy "Makambo" Abedi (8-0), Sweden: Super aggressive judo black belt is known for his devastating ground and pound. Abedi has a great overall came together with an impressive physique. He has gone to decision only once in his career.
WWs:
Gunnar Nelson (8-0-1), Iceland: It's time for the grappling wonder kid to step up and test his superb jiu-jitsu skills against the world class WW's.
LWs:
Anton Kuivanen (14-4), Finland: Super explosive Finn is a real crowd pleasure with his aggressive style and lighting fast striking. Kuivanen, who recently joined ATT, is currently riding a seven fight win streak and is definitely ready for his shot at the big league.
Alexander "Tiger" Sarnavskiy (12-0), Russia: "Tiger" is a whirlwind of violence just like his training partner and coach Alex Shlemenko. Armed with KO power and slick ground game he has finished ten of his twelve fights with sub or KO.
Hamid "Akira" Corassani (10-2), Sweden: The swede is a great wrestler with a competent ground game and heavy hands. Akira is on a six fight win streak and ready for bigger challenges.
FWs: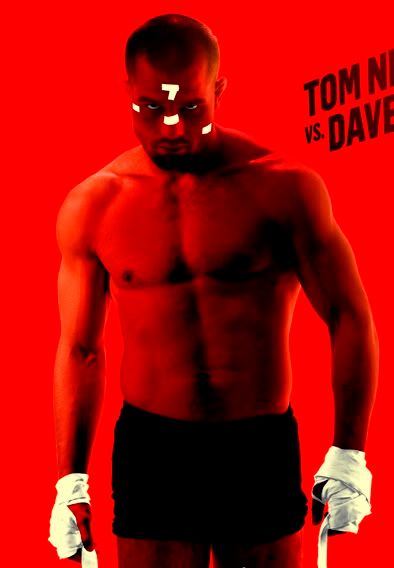 Tom "Stoneface" Niinimäki (15-5), Finland: The 27 year old Finn is a veteran of the sport as he has been fighting for ten years already. Thanks to his extensive background in various combat spots, Niinimäki, who just won the FILA Combat Grappling European Championships, is a true allround fighter. Since dropping to FW, he has gone 5-0 and cleaned out the European FW division with the exception of former training partner and friend Hellboy Hansen. When you combine Niinimäki's versatile skill set with his impressive physique for the 145 weight class and Fedoresque calmness in the cage, you know this kid is for real.
P.S. And for the love of God, Christmas and all that is holy, please bring the UFC to Finland. We got one of the strongest and oldest MMA scenes in Europe with a huge following and high quality fighters. The Finns love the fight game!